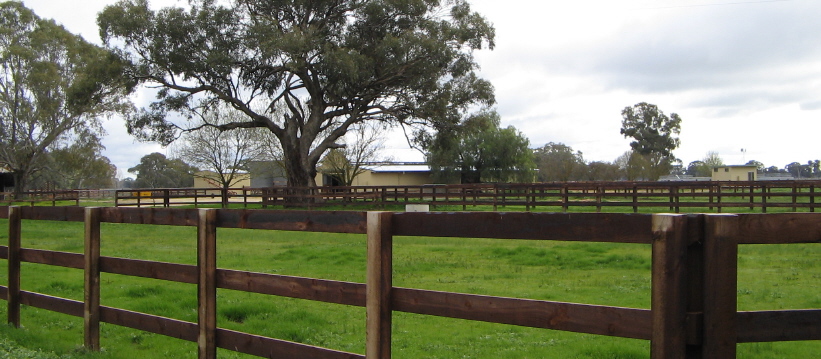 Noor Elaine Farm was originally a cattle grazing farm that has been transformed into an outstanding equine facility. The farm used to be owned by the Watkins family who grazed cattle on its lush pastures. Noor Elaine Farm was purchased in 1990 by the El-Fahkri family with the view of establishing a commercial stud operation on this exceptional property.
Noor Elaine Farm has endured a transformation into an equine establishment under the expert tutelage of Mark Calwell. Noor Elaine Farm stands promising stallion Ilovethiscity and stalwart Oamaru Force
Noor Elaine Farm ensures owners peace of mind in that their valued horses are safe and well looked after. Noor Elaine Farm has acres of fenced grazing, large stable facilities and ensures a 24 hour watch service for horses during the stud season. Noor Elaine Farm is regarded as one of the premier agistment facilities in Victoria.